About Siobhan
Siobhan McEvoy is an artist based in Norwich, Norfolk, painting and selling a range of original, acrylic paintings and gifts all over the UK. Check out some more information about Siobhan here About Siobhan .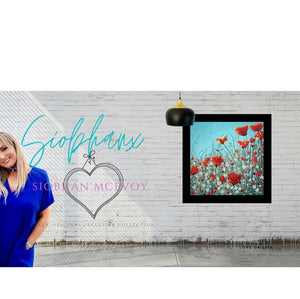 Artist in Norfolk - Original Art and Acrylic Paintings For Sale
Siobhan McEvoy is an artist based in Norfolk. "I have enjoyed art from an early age, and I am passionate about creating something unique in style. I love to paint florals and landscapes, as well as nature on my doorstep. Everything I create is unique original art and not influenced by any other artist.
I have a range of original art for sale, have a browse through my selection of acrylic paintings and get in touch via the contact page if you would like to buy one of my paintings.
Aside from the original acrylic paintings, I also have a number of art prints available to buy.
As an artist, I am passionate about everything I paint, a lot of my art is influenced by landscapes and nature. I particularly like painting floral designs because of the vibrant colour contrasts which I can bring to the canvas, to be appreciated by all.